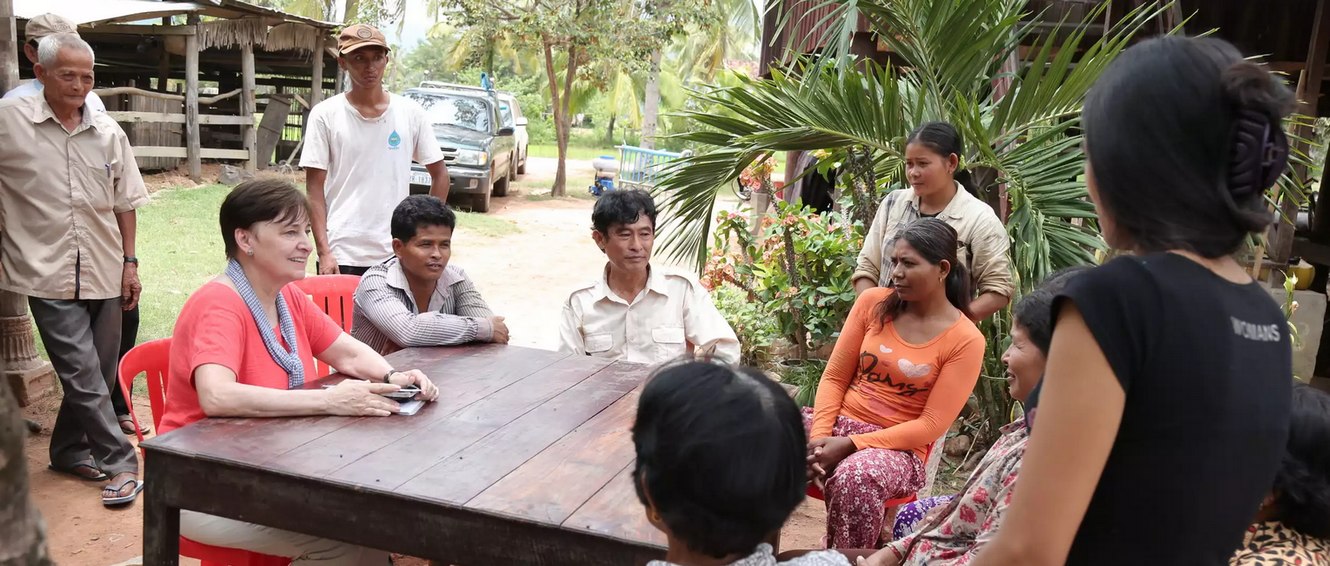 Paula Shirk, Founder & Executive Director
Paula is an experienced entrepreneur. Her innovative streak, marketing and leadership skills have been recognized in such publications as the New York Times, New York Magazine, Vogue, Runner's World, Cosmopolitan, American Health, Working Woman, Elle, The New Yorker, New York Post, New York Daily News, Women's Wear Daily, Crain's and the Japanese magazine Nikkei Woman. The Christian Science Monitor called her a "Change Agent". She has been awarded the B'nai B'rith Board of Governors' Distinguished Achievement Award as "a woman of accomplishment and stature as an innovative business leader." In recognition of her work in Cambodia, District Attorney Charles Hynes, who praised Paula's "exceptional selflessness, dedication and compassion", chose Ms. Shirk as one of Brooklyn's Extraordinary Women. Paula is the mother of two sons, one of whom is from Cambodia. She is the visionary behind BB2C.
---
Board of Directors
Douglas Eads, Director, worked as a financial specialist at Merrill Lynch for many years, and in his retirement has become an active investor. Douglas has served on the Board of BB2C since its inception and has been actively involved and generous in the growth of our organization.
Candy Orlinsky, Director, has previously been involved in start-ups and knows a steady hand is required. She has been a dedicated work colleague of the founder. Candy has provided support for BB2C since its inception. She used her networking skills to help us attain our much needed foundation grant for operating expenses. She has provided unflagging support to us, and in our first year, donated a significant sum of money as a symbol of her dedication and belief in BB2C's goals. She has also been a benefactor of other worthy organizations.
Mary Ide, Director, is a partner at Harch Capital Management, which is based in Boca Raton, Florida. Mary manages the firm's New York office. Her expertise includes trading, sales, and the development of long-term business strategy. Mary began her career at Shearson (now part of Citigroup) in 1980 and has held a number of sales and trading positions on Wall Street, including stints with Smith Barney and Alex Brown. Mary has contributed her expertise regarding business and fundraising to BB2C. She has been extremely generous with her time and talents. Mary holds a BA in Art History from Smith College is married with two sons and lives in Brooklyn, NY.
Punit Arora, (Ph.D., Syracuse University) is assistant professor of strategy and entrepreneurship at the Colin Powell School for Civic and Global Leadership at the City College of New York (CUNY). Prior to joining academia, Dr. Arora served in leadership positions with government, business and international organizations. A former member of the prestigious Indian Civil Service, Dr. Arora has advised business and development organizations, including Swedish International Development Agency, United Nations and its agencies, New Economic Partnership for Africa's Development and African Economic Research Consortium, in over 50 countries. He is also on the board of Zahn Innovation Center, chairs board's mentoring committee and mentors student startups.
Eddie Ho has an M.S., in Industrial Engineering from the University of New South Wales, Australia. Mr. Ho is a Kodak Certified Six Sigma Black Belt with 15 years of corporate engineering, design and project management experience, who advises us from ideation to manufacturing.
He grew up in the rural tea growing state of Assam in the Northeastern part of India. Mr. Ho's previous volunteer efforts include helping manufacture and install bio-sand water filters in the provinces of Siem Reap in Cambodia and consulting for the design of clean cook stoves for rural India.
"The volunteer work has been extremely satisfying and personally, seeing a smile on the faces of the people is a priceless reward and has given me the strength and optimism to do more." Eddie Ho
Eddie has consulted for BB2C for several years and contributed to the design work of the Rudi Khmer pump and the Eli Rice Seeder. BB2C's R&D arm benefits from having an engineer such as Mr. Ho on board, who is based in Singapore and brings an added engineering advantage since he is closer to the market and understands the Cambodian environment.
---
Country Director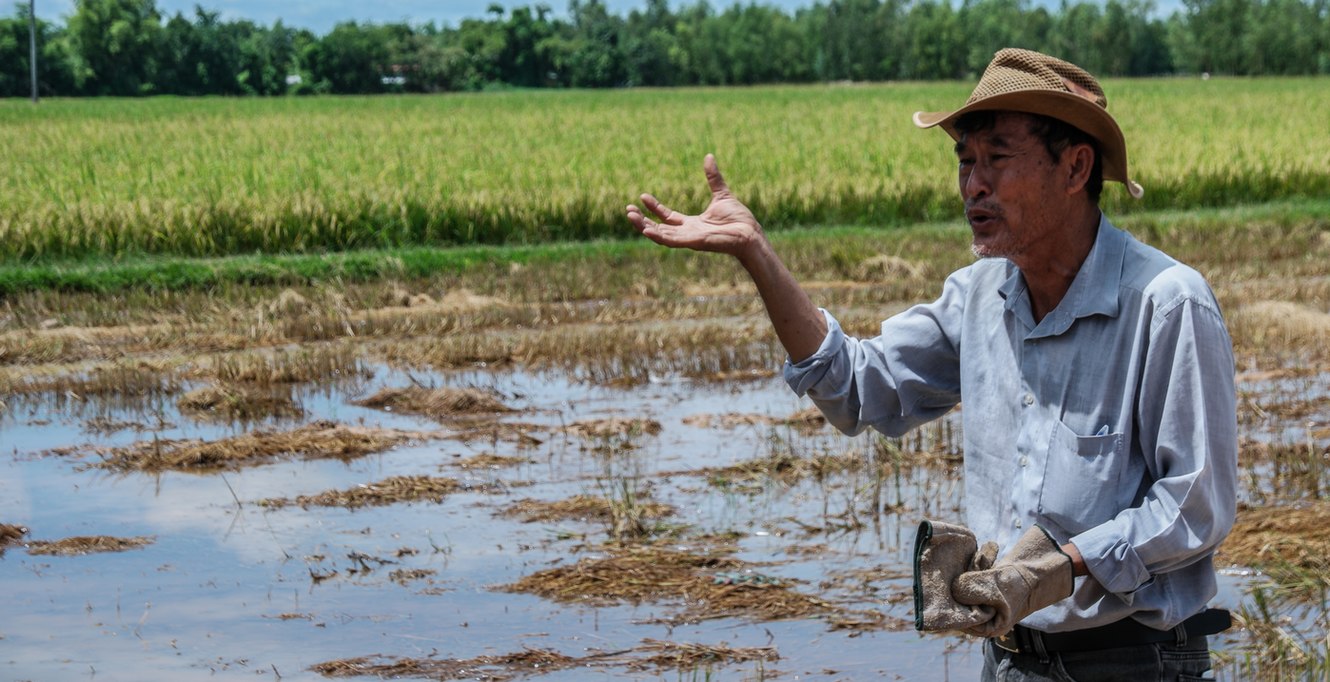 SAMSUNG CSC
Bunika San brings to this role 20 years of experience in rural development and agricultural extension. He has worked for bilateral institutions such as GIZ and AusAid, and his international project management experience in the agricultural sector spans South Africa, Mexico and Cambodia. A horticulturist by training, Bunika San is also a proven business owner, having built a diner franchise in California's Inland Empire from scratch.