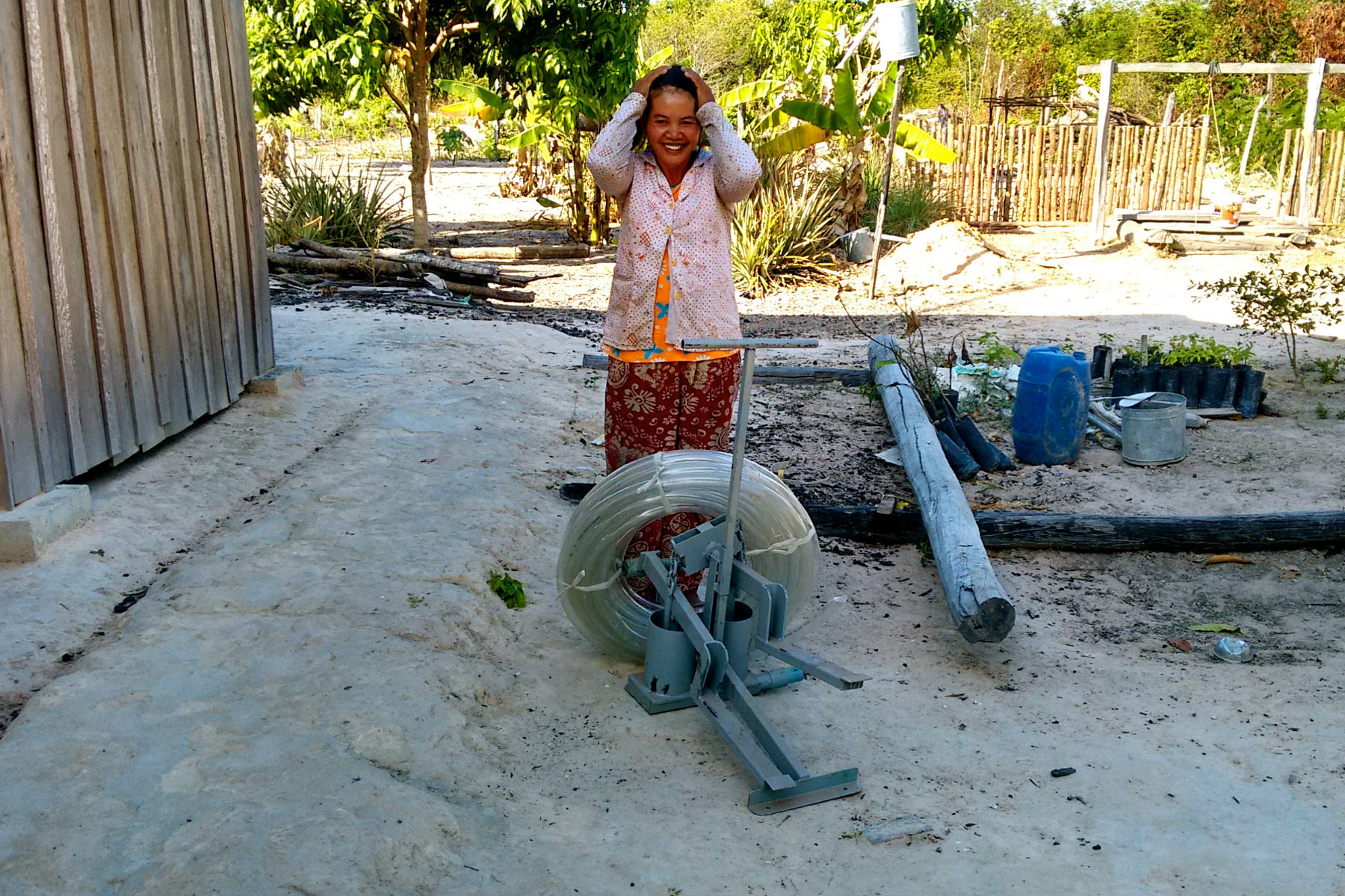 Brooklyn Bridge to Cambodia (BB2C)
BB2C's vision is to be on the cutting edge of technology for the rural poor, and to transfer that technology to the developing world.
Background Photo: Farmer Receiving Her Irrigation Pump
On September 27, 2016, we held the first demonstration of the latest version of our Rice Seeder.
It is now mounted on a trailer that can be pulled by walking tractors across the fields.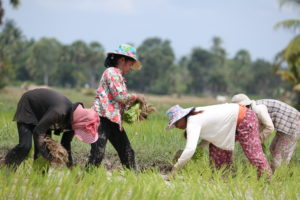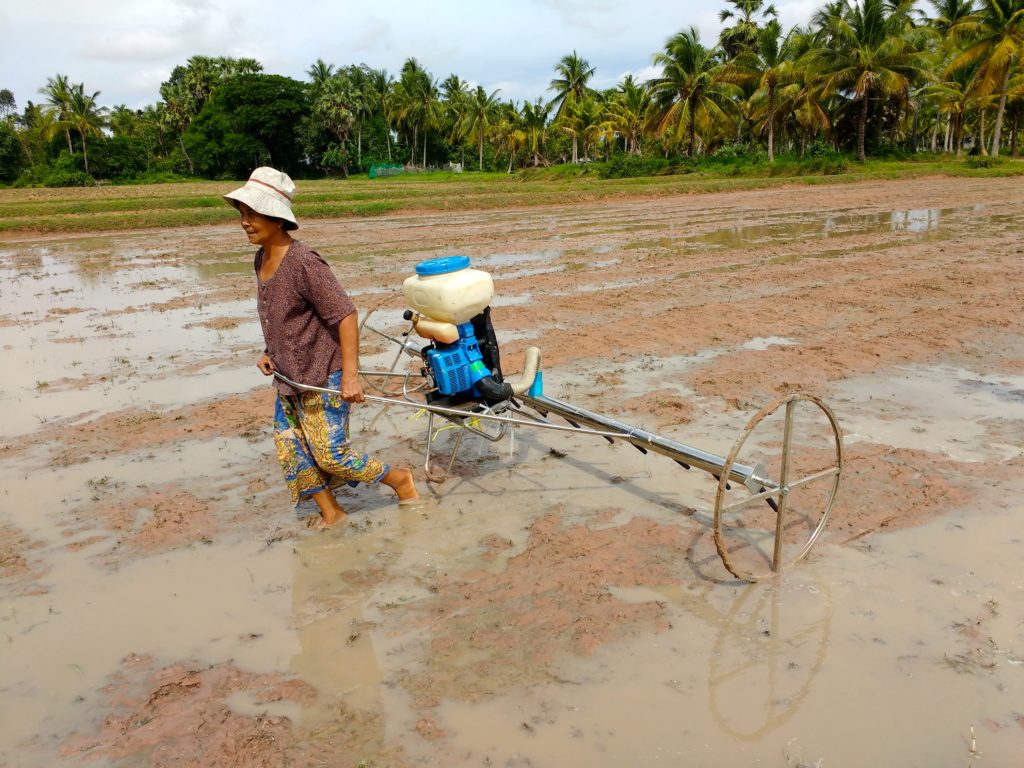 BB2C

is a nimble, resourceful organization which seeks to solve the trappings of generational poverty through our innovative agricultural tools.
Our new addition to the product line, the Eli Rice Seeder, is a rice planter that does away with the backbreaking work of women bending over all day in the rice paddies.
 "Your rice planter will change the future of rice planting in Cambodia, and beyond". 
Agricultural Specialist