WHAT WE DO
What takes 40 women labouring two days
the eli seeder can do in two hours with two farmers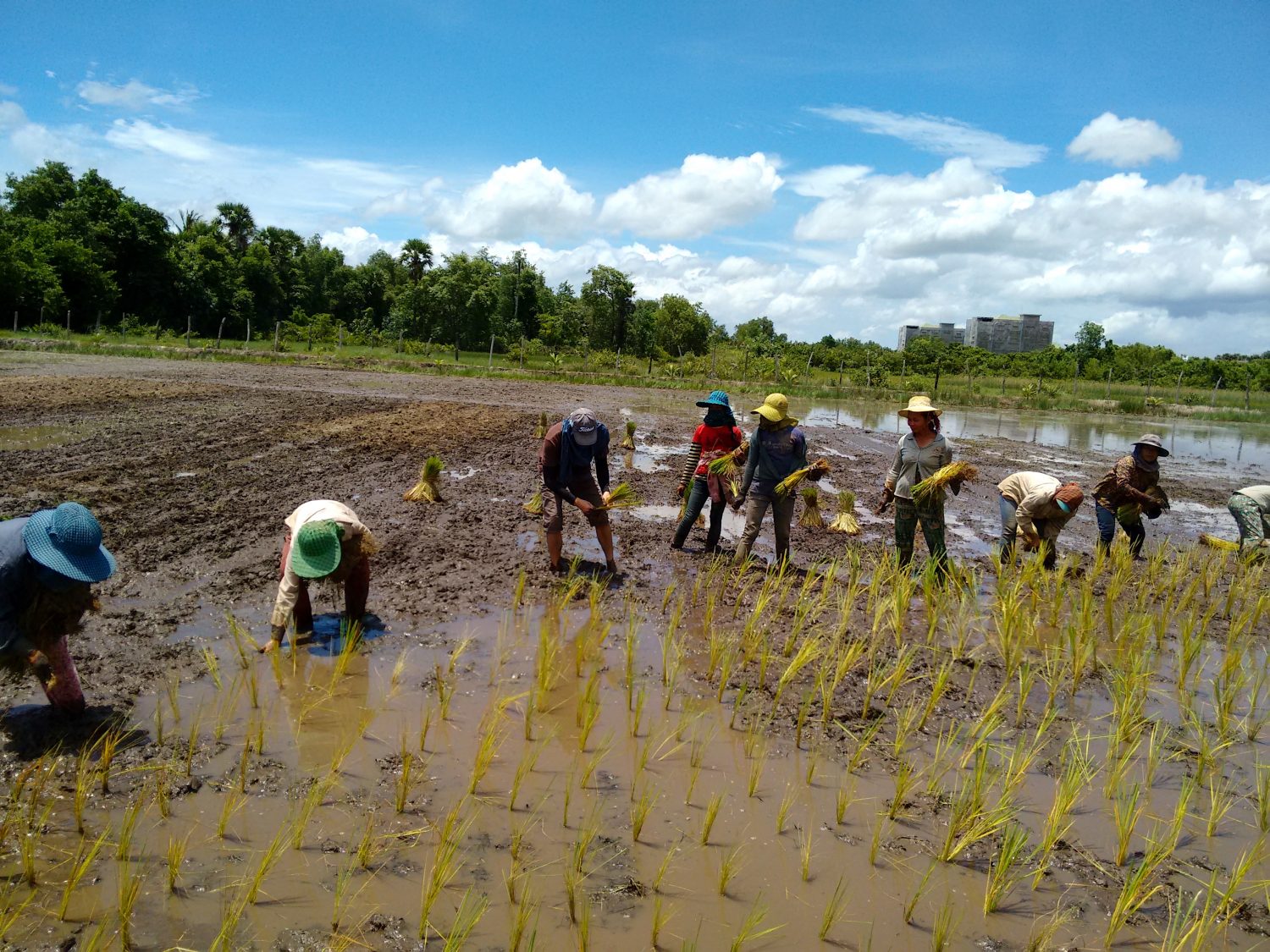 BB2C's affordable leapfrog technology is a paradigm shift in how rice is planted in Cambodia and how it can be planted throughout all of Southeast Asia and beyond. What takes forty women working two days barefoot in a rice paddy, our technology can do in just two hours with two farmers.
With a severe labour shortage prevailing across Cambodian fields, direct seeding technology is more necessary than ever for farmers and their customers.
BB2C is a nimble, resourceful organization which seeks to solve intractable problems through our innovative agricultural tools.
Our new addition to the product line, the Eli Rice Seeder, is a rice planter that does away with the backbreaking work of women bending over all day in rice paddies.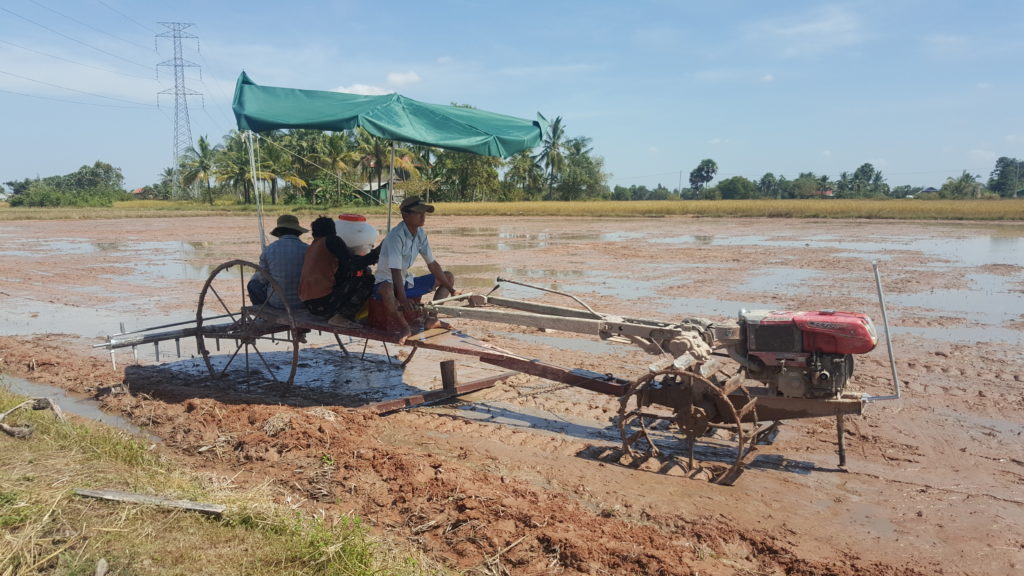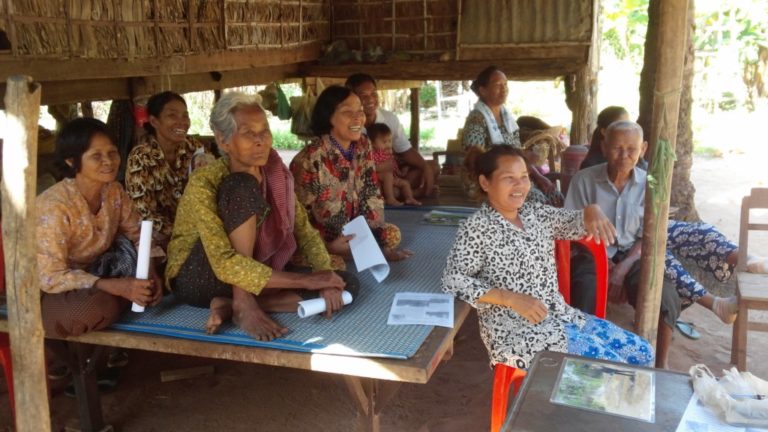 Our Approach
We Believe People Must Be in Charge of Their Own Development
In contrast to what other large aid agencies do, BB2C is promoting the concept that the farmers can do it themselves; it is through their own efforts that they will escape the cycle of poverty.
We will provide the technology, but the farmers will provide the drive and skills to create a better life.
Our Method
We do not only sell products. Our experienced field staff also provide full training on how to operate each tool in the most effective way.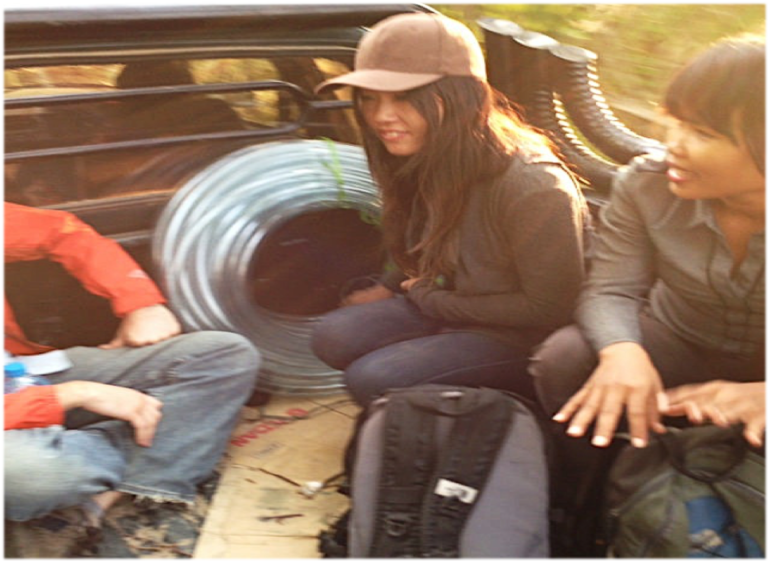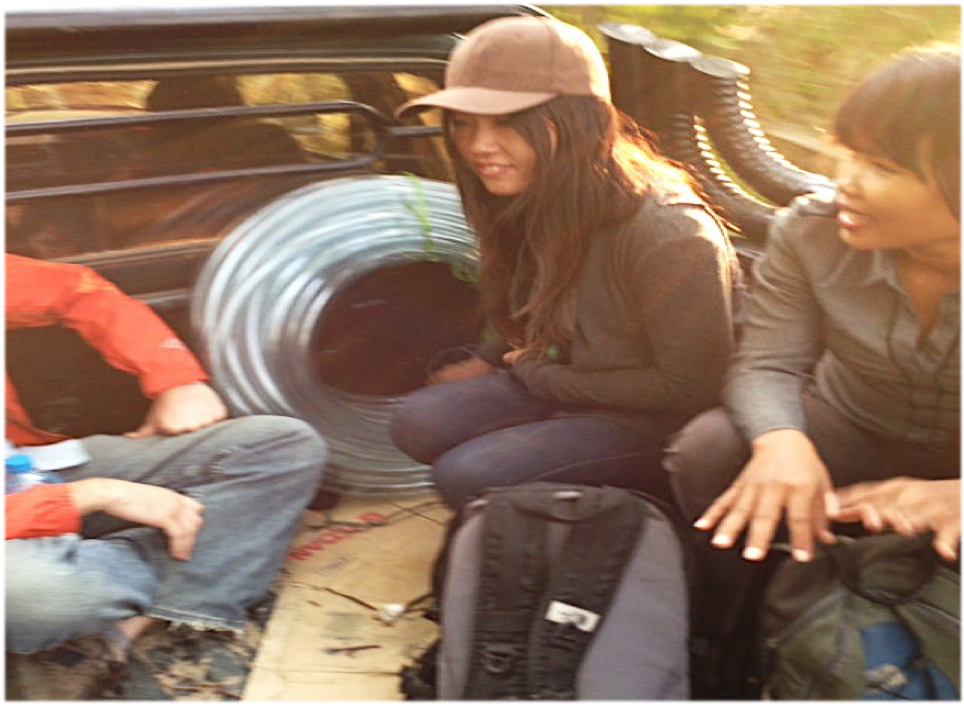 Our Culture
We are nimble. We are resourceful. We are dedicated. We find innovative ways to expand on a modest budget.
We are pragmatic idealists seeking to solve huge problems with simple proven solutions.
We are a "can-do" organization which can change direction on a dime if a better idea is found to reach our goals.
In the beginning, until we could afford a safer truck, we traveled great distances on the rutted roads of Cambodia to market our pumps on a motorbike with a cart.
Building Trust
BB2C feels a tremendous weight on its shoulders and spends much time – and a majority of its resources – building awareness and trust in the tools we offer.