WHAT WE DO
What takes 40 women working two days
the eli seeder can do in two hours with two farmers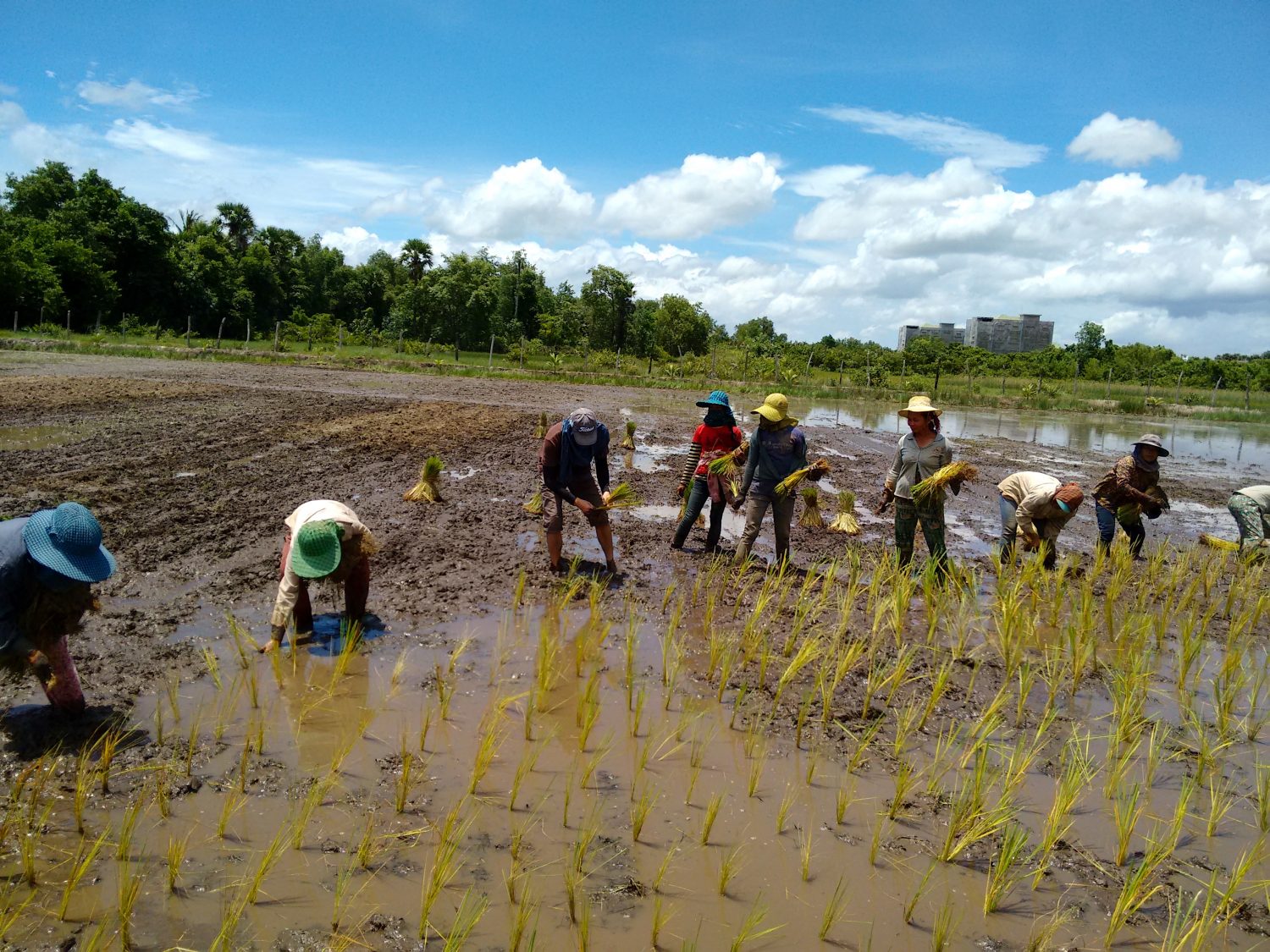 BB2C's affordable leapfrog technology is a paradigm shift in how rice is planted in Cambodia and how it can be planted throughout all of Southeast Asia and beyond. What takes forty women working two days barefoot in a rice paddy, our technology makes it possible for just two farmers to do the same work in two hours. 
BB2C is a nimble resourceful organization which seeks to solve intractable problems through our innovative agricultural tools.
Our new addition to the product line the Eli Rice Seeder, is a rice planter that does away with the backbreaking work of women bending over all day in rice paddies.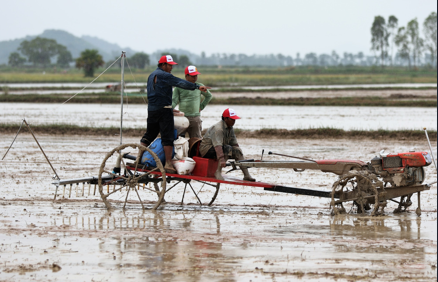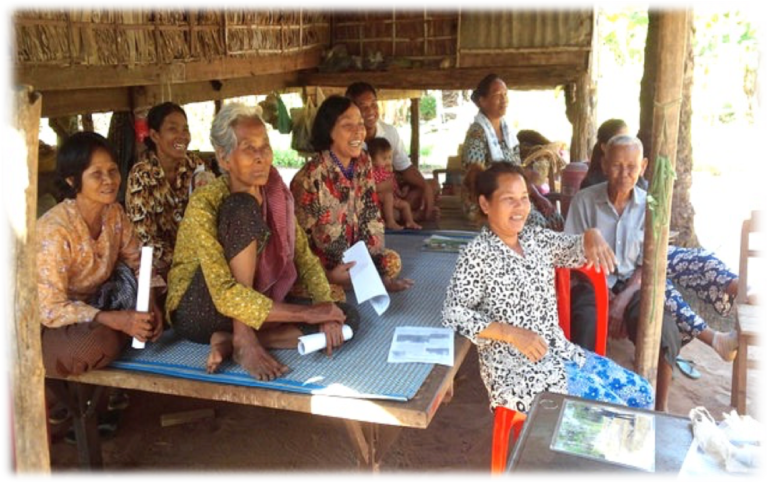 Our Approach
We Believe People Must Be in Charge of
Their Own Development
In contrast to what other large aid agencies do, BB2C is promoting the concept that the farmers can do it themselves; it is through their own efforts that they will escape the cycle of poverty.
We will provide the technology, but the farmers will provide the drive and skills to create a better life.
Our Method
We do not only sell products. Our experienced field staffs also provide full training on how to operate each tool in the most effective way.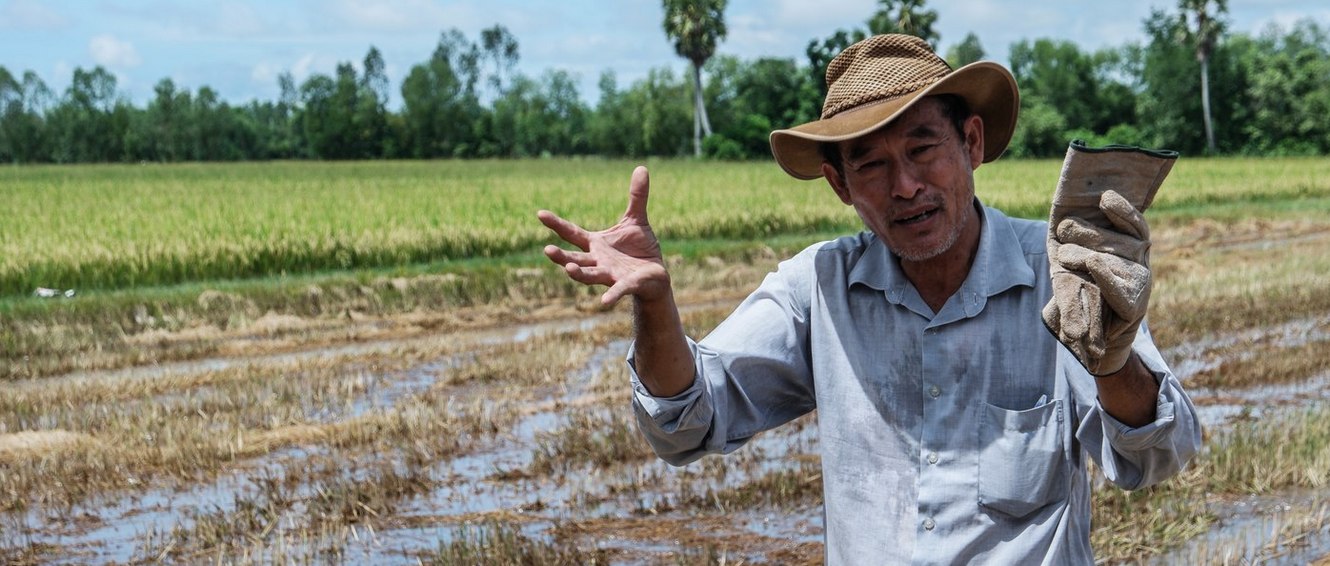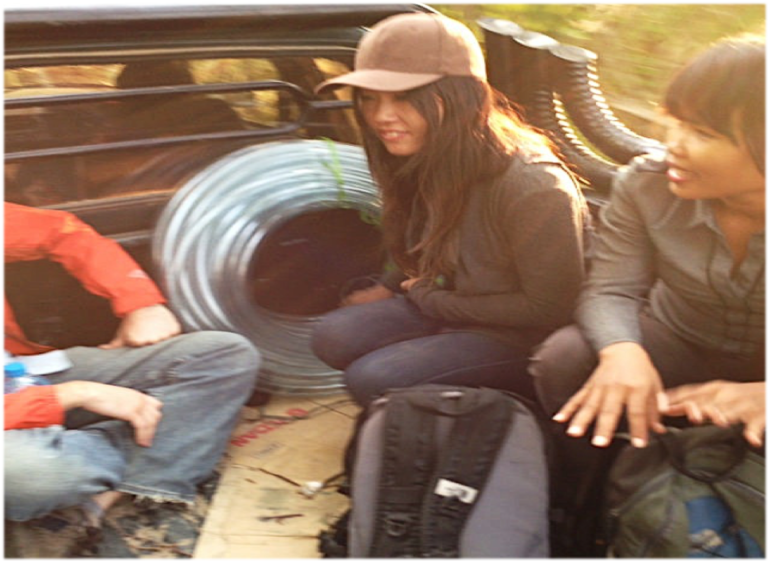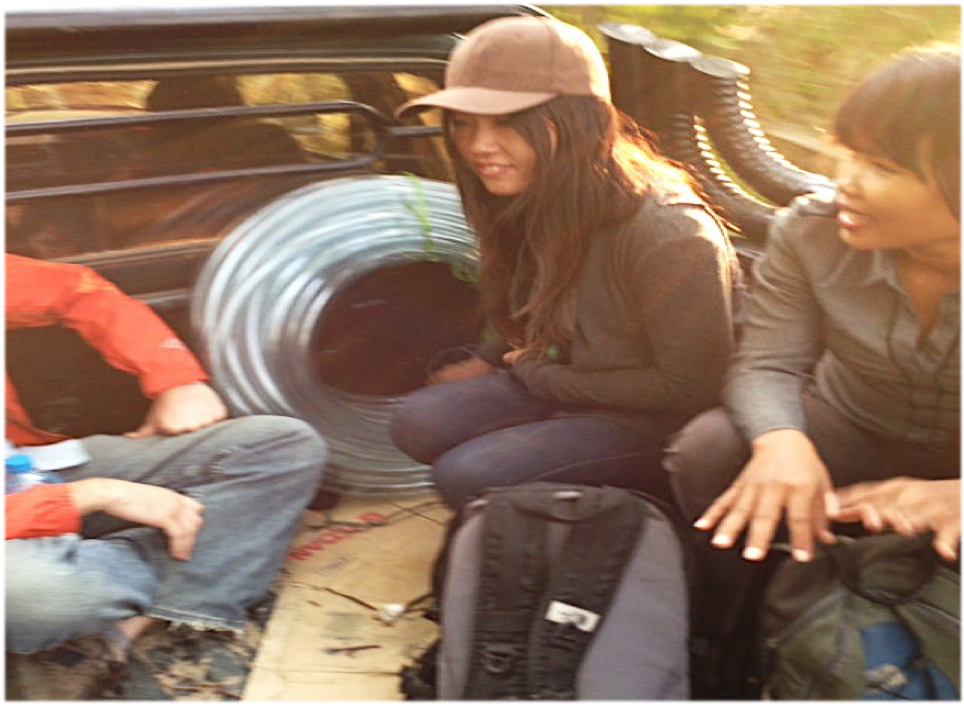 Our Culture
We are nimble. We are resourceful. We are dedicated. We find innovative ways to expand on a modest budget.
We are pragmatic idealists seeking to solve huge problems with simple proven solutions.
We are a "can-do" organization which can change direction on a dime if a better idea is found to reach our goals.
In the beginning, until we could afford a safer truck, we traveled great distances on the rutted roads of Cambodia to market our pumps on a motorbike with a cart. We used a local gas station as a WiFi hotspot.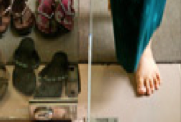 Please . . .No Shoes in the Office!
Building Trust
BB2C feels a tremendous weight on its shoulders and spends much time – and a majority of its resources – building awareness and trust in the tools we offer.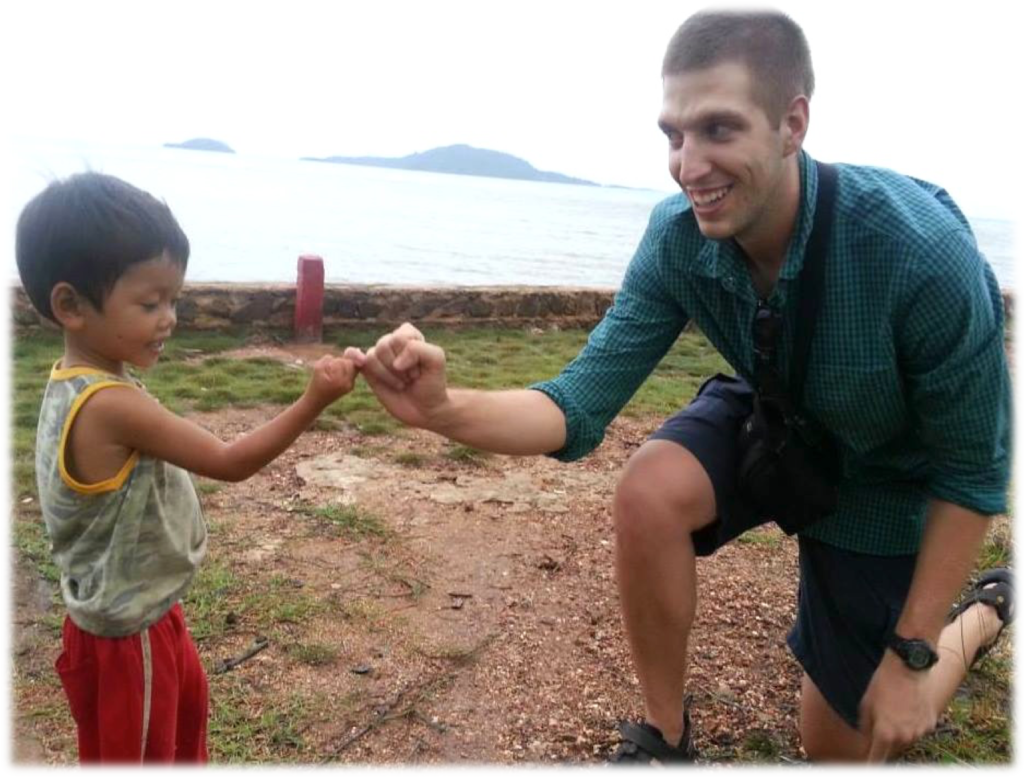 WE LISTEN
The first step in creating a solution is to truly understand the problem. The BB2C dedicates time and energy to meet with farmers, agricultural professionals, government employees, universities, and industry leaders to discover the problems affecting Cambodian farmers today.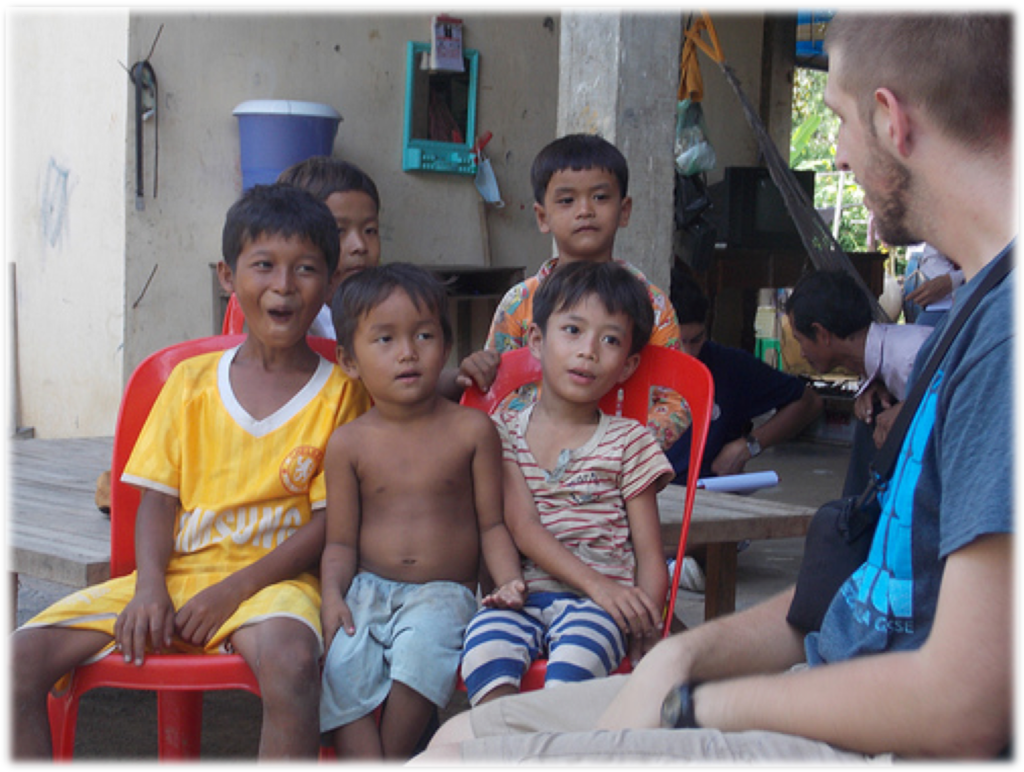 WE LISTEN CAREFULLY
We realize the key to growth is to continually learn about the ever-changing landscape of Cambodian agriculture and create innovative solutions not only for current problems but also for those in the foreseeable future.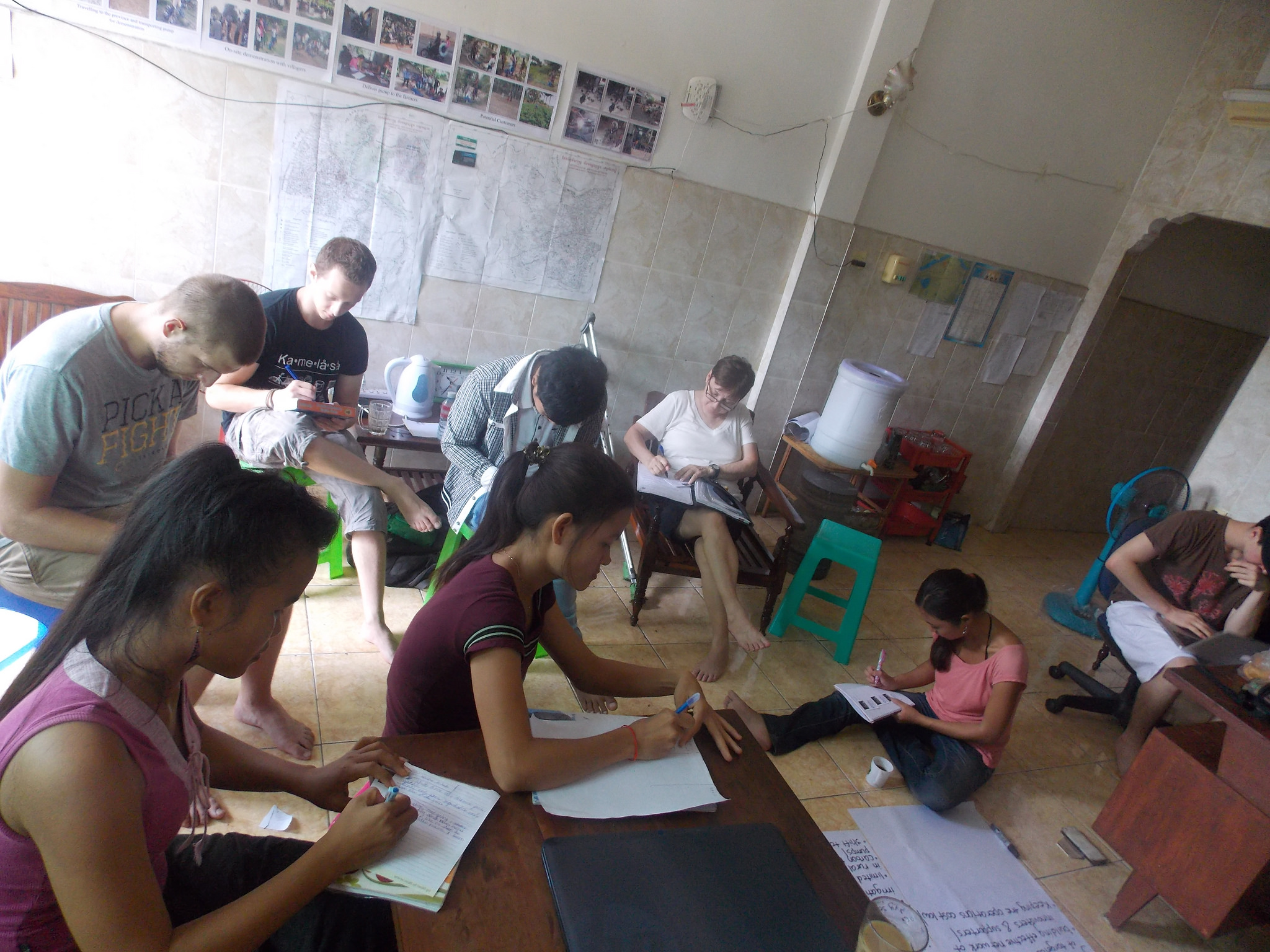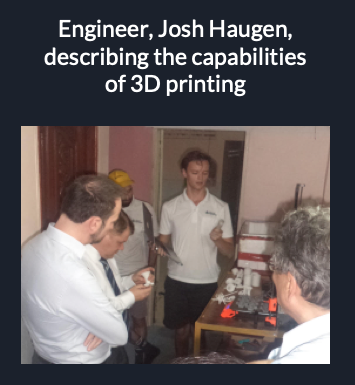 We believe in a user-centered design approach. This means the concept, design and production of our products are all dictated by those that will ultimately utilize and benefit from the technology – the farmers.
We have spent countless hours perfecting the technologies we currently offer. This involved market research, initial designs, prototyping, testing and redesigns before we deem it acceptable to start production.
We have collaborated with many great minds and institutions from across the globe to provide the best possible products to Cambodian farmers. Recently, we have acquired four 3D printers, some of the first in the whole of Cambodia. This has put BB2C in a position to provide the latest technological innovations.
By Cambodians For Cambodians
For BB2C it is simple – by Cambodians, for Cambodians. Many Cambodian manufacturing tasks are outsourced to other countries such as Vietnam and China. BB2C is proud that all our manufacturing is done in-house. Our factory is a reflection of the strengths and resourcefulness of the BB2C organization.  We employ over 20 Cambodians (with health insurance!).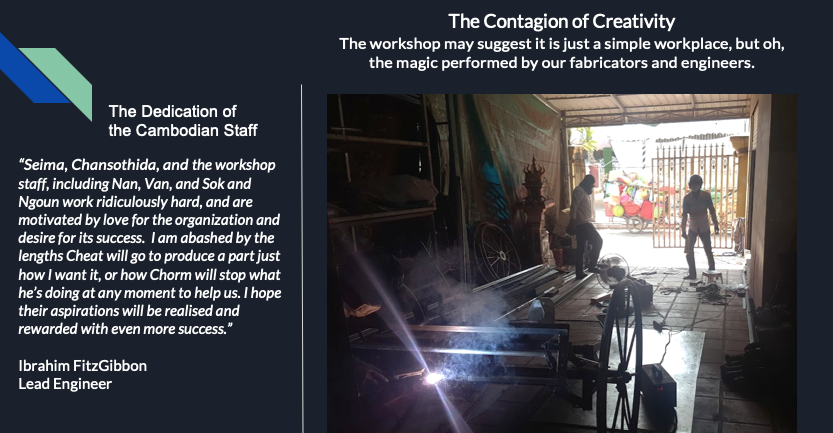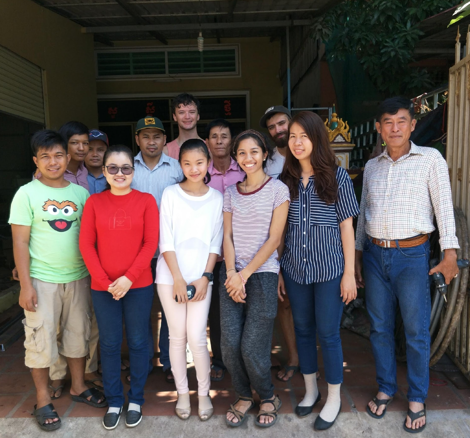 Distribution of our Products
When we first started we had a very limited budget and no real means of transportation. However, this did not discourage our determined team. We traveled on the roads of Cambodia on a motorbike (and sometimes by pushing a cart) to market and distribute our products.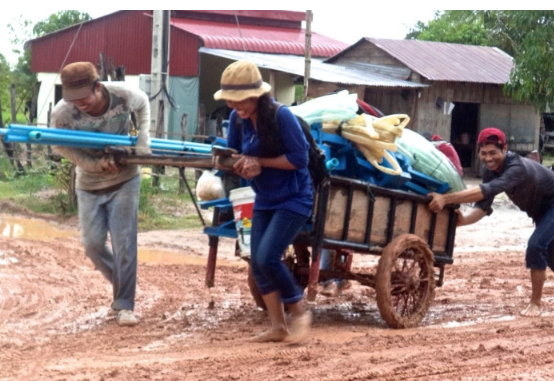 Since then we have come a long way. We operate throughout the Kingdom of Cambodia, frequently traveling between provinces such as Phnom Penh in Kandal, Takeo, Prey Veng, and Battambang to name a few. We have a number of distribution partners throughout the country and are continually expanding these relationships to reach as many people in need as possible.