Volunteer Working Remotely : Jacqueline Parisi
Read what she has to say about her experience as a volunteer with BB2C.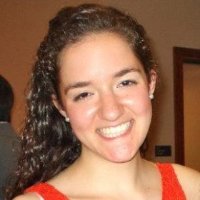 When did you volunteer with BB2C?​
I worked as a remote volunteer from May 2013 to the present day.
Describe the type of work you did with BB2C.
At the beginning of the summer, I worked on marketing research. At that point, BB2C was manufacturing their first batch of treadle pumps and was preparing to begin selling them. They wanted to develop a marketing plan that would create a sustainable supply chain of treadle pumps throughout Cambodia. I compiled research from secondary sources that ultimately helped BB2C make a plan to determine the future target marketing regions, cost of pumps, and strategies to deliver the pumps.
I also worked to enhance BB2C's online presence through various social media outlets such as Facebook and Twitter. Additionally, I worked on developing BB2C's website by uploading the latest pictures, videos, and press clips. I also worked on re-arranging some aspects of the website to enhance the user experience.
Would you recommend volunteering with BB2C to your friends?
Absolutely! Wherever your interests lie, there is always important work to be done for a small, yet rapidly developing organization like BB2C. Before I started working, Paula told me: "I promise you, you will not be stuffing envelopes." She was right. BB2C volunteers play an integral role in the organization. Their opinion is valued and their skills are utilized. I have learned so much during my time with BB2C and have loved every minute of it.
Do you feel like you have made a difference with your work?
When urging his people to rebuild Rome, Emperor Hadrian said, "Brick by brick, my citizens, brick by brick." BB2C's dedicated and passionate team believes that this quote is a reflection of their slow, careful, methodical and responsible building of an organization and project that will stand the test of time. BB2C works as a team, and even though I sit 9000 miles away from Phnom Penh, I can sense the value of collaboration. I like to think that, because of my work, an additional brick has been added.
What did you like most about working with BB2C?
Every Thursday, I participated in a Skype call with Sherry and Paula. During these Skype calls, Sherry would update me about what was happening on the Cambodian side. We would also discuss the work I had been doing during the past week. I looked forward to these meetings because, although I live close to 9,000 miles away from Phnom Penh, it was a time when I felt more connected to Cambodia and to the farmers we were trying to help.
Testimonials of volunteers working In-country
Click on a volunteers picture to read about their experience!
Kimlang Teung - Program Manager

 

Hometown : Banteay Srey, Siem Reap Province, Cambodia.
Experience at BB2C : BB2C is a small team with a strong team spirit; no hierarchy or pressure. Engineering and field teams are well cooperated and very helpful. There are many different kinds of activities and the approach is always innovative. Sometimes our work could be very challenging because we had to go around with the motorbike (village scouting and pump demo). However, my team never complained and we would always have a great time getting the job done. 
Favourite Restaurant in Phnom Penh : Vegetarian restaurants like the Green Buddha. Sovanna beer garden and karaoke bars to celebrate our successful work together.
Top Activity in Phnom Penh : Chilling along the riverside and at the Olympic Stadium. Watching documentaries at Meta house and attending shows at Bophana center.
Ideal Cambodian Getaway : Kep and Kampot provinces are my favorite places to get some peace and quiet from busy Phnom Penh.

Timothe Husser - Engineer

1. Hometown : I grew up in a small town from the North-East of France and then moved to Nancy and Grenoble for studies.

2. Experience at BB2C : What I appreciated the most was definitely the opportunity to work on several different aspects of the company, including engineering issues, negotiations with potential partners or business development. The position also involved a lot of field trips that are a chance to discover the country from another perspective.

3. Favorite restaurant in Phnom Penh : There are so many good and affordable restaurants in Phnom Penh that it is hard to choose. However, my preference goes to Spring Vale, a small Japanese Restaurant.

4. Top activity in Phnom Penh : 5-a-side soccer games after work against both locals and expats were definitely my favourite, no hesitation! There are plenty of pitches all around the city where it is possible to play for less than $2 per hour. The suffocating heat makes it quite challenging but you quickly get used to it.

5. Ideal Cambodian getaway : Kampot is the place to go if you're looking to escape Phnom Penh's activity that might appear a bit overwhelming at times. It's only 3 hours from the capital. My favorite things to do there are climbing Bokor Moutain, eating crabs or going to the beach in Kep, renting motorbikes and wandering in the countryside or simply chill in one of the many guesthouses. It is quite touristy but remains pretty quiet and traditional compared to other places.

Catherine Charnov - Marketing and Business Manager

1. Hometown : Brooklyn, New York.

2. Experience at BB2C : This isn't a desk job. You get to conduct market research travel to the provinces, speak with farmers, and make a real impact.

3. Favorite restaurant in Phnom Penh : Banh Mi Bros. They make the best sandwiches!

4. Top activity in Phnom Penh : Nerd Night Phnom Penh. It is always so interesting and I learn something new every time.

5. Ideal Cambodian getaway : Koh Ta Kiev. It is a tiny island off the coast of Cambodia and it is a little slice of heaven.

 

Nan Zhang - Partnership Advisor

My favorite part about working at BB2C is its localized approach and nimble environment! BB2C believes that people must be in charge of their own development. Cambodians make products using Cambodian materials for Cambodian communities – this is what sustainable development should be!
Everyone involved is so passionate about poverty reduction and they work 24/7. Founder Paula is a very energetic, lively, kind, and devoted person. I truly admire her and you will love working with the whole team!
If you feel BB2C may be a good fit for you, please get in touch and tell us why you would like to volunteer!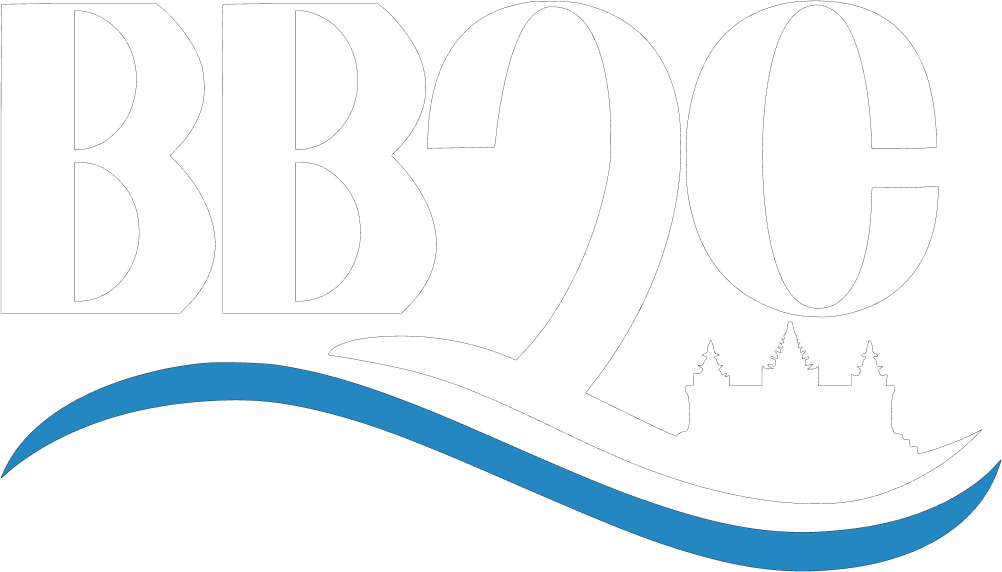 BB2C OPERATES IN CAMBODIA AS
BB2C TECHNOLOGIES CO., LTD