The traditional rice planting method of manual transplanting is effective but labor-intensive. With migration leading to labor shortages in Cambodia, many farmers are forced to use less effective planting methods such as throwing (broadcasting) seeds into the field. This results in a greater reliance on pesticides and herbicides, lower yields and, therefore, lower profits.
The market is evolving and BB2C, with our affordable, locally produced technology is well-positioned to address this urgent need for a new method. The Eli Rice Seeder addresses the above problems through the modern method of direct seeding with uniform spacing. High air pressure is utilized to shoot the seeds into wet or dry ground at a spacing of either 15 or 25 cm.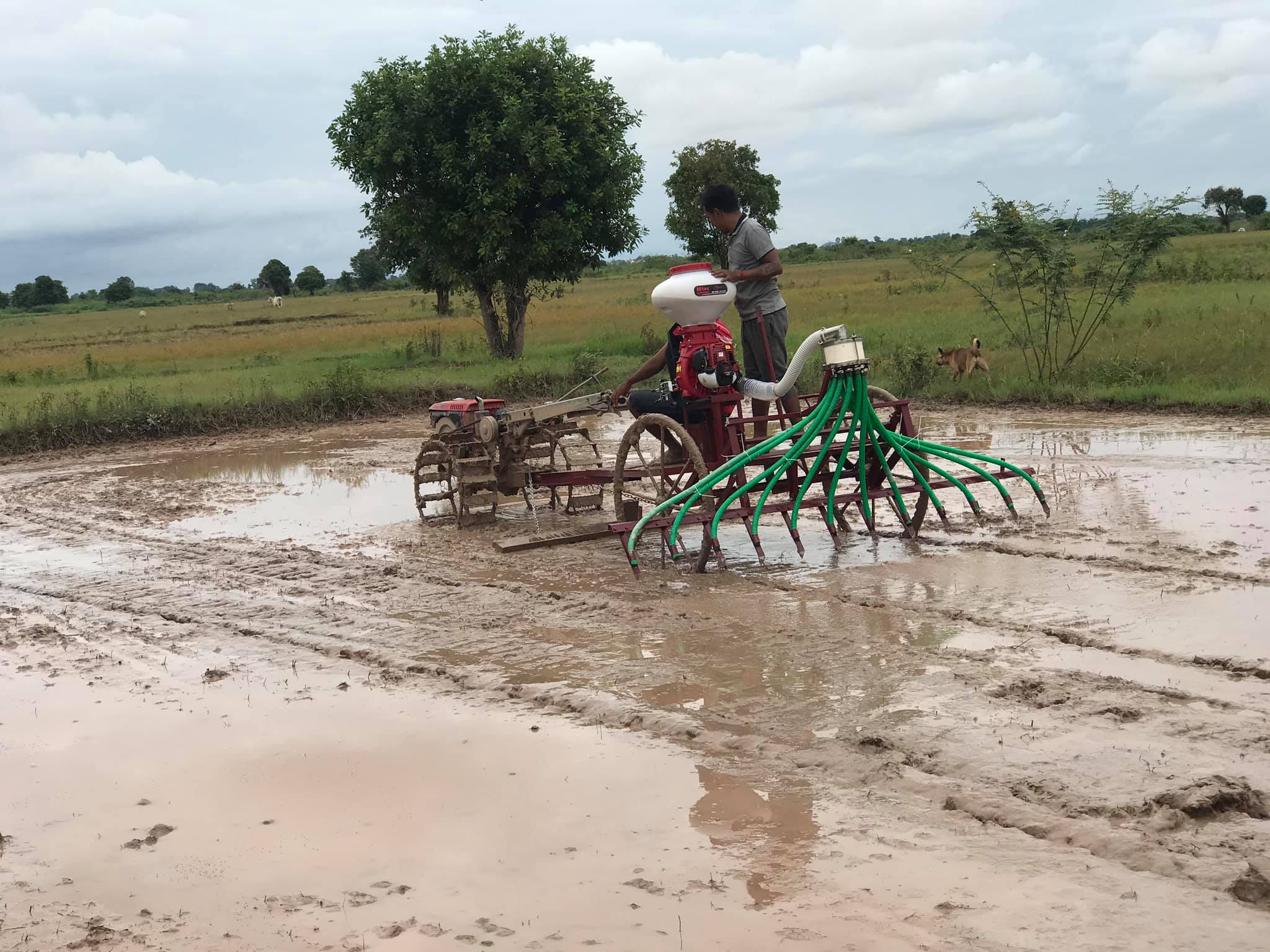 ---
Because the seeds are planted in straight rows, mechanical weeding can be used post-emergence. This method of weeding results in almost no herbicides being utilized during the rice-growing process which leads to a more organic crop. Along with the above benefits, because the seeds are planted about 2 cm directly into the ground, they have a much higher chance of growing successfully (rats and birds eat seeds that have been scattered on the top of the ground). Thus, direct planting means that pesticides can be largely eliminated. Furthermore, the seeds are more protected from harsh climatic factors such as droughts and floods. This contributes to more consistent yields than before.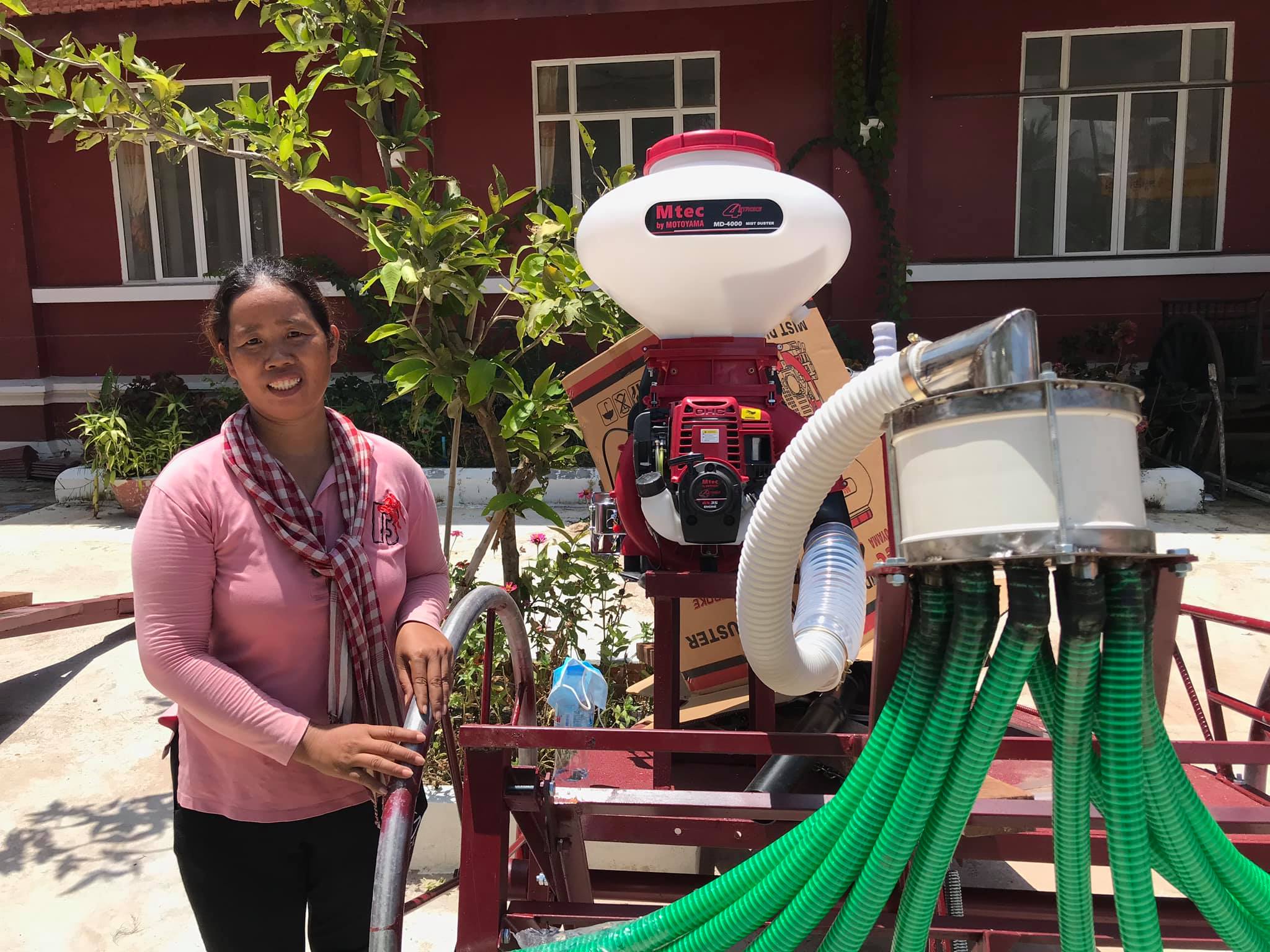 ---
The latest version of the Eli Seeder harnesses the latest technology to come out of our lab: the "seed meter". It takes the flow of rice seed and splits it into 12 even rows, by feeding a burst of seed to one row at a time. This not only ensures a high pressure deposit is shot into the ground, but also means there are gaps between each deposit in any given row, leaving ample space for growth and sunlight.
---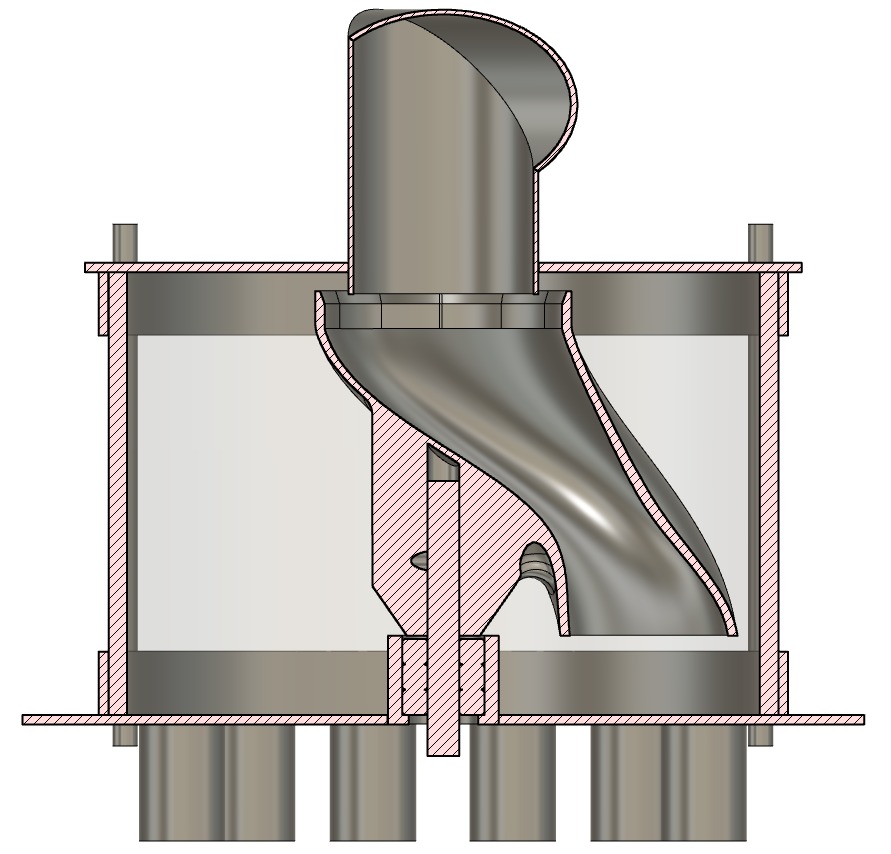 ---
The Eli Seeder is the first wet & dry seeder for small-scale farmers in Cambodia. It offers a sustainable solution to the problems inherent in the broadcasting and transplanting methods.
Every season the results of Eli seeding speak for themselves, and news is spreading fast. The clean rows mean that the crop has ample access to sunlight, weed control, and room to flourish. Take a look for yourself!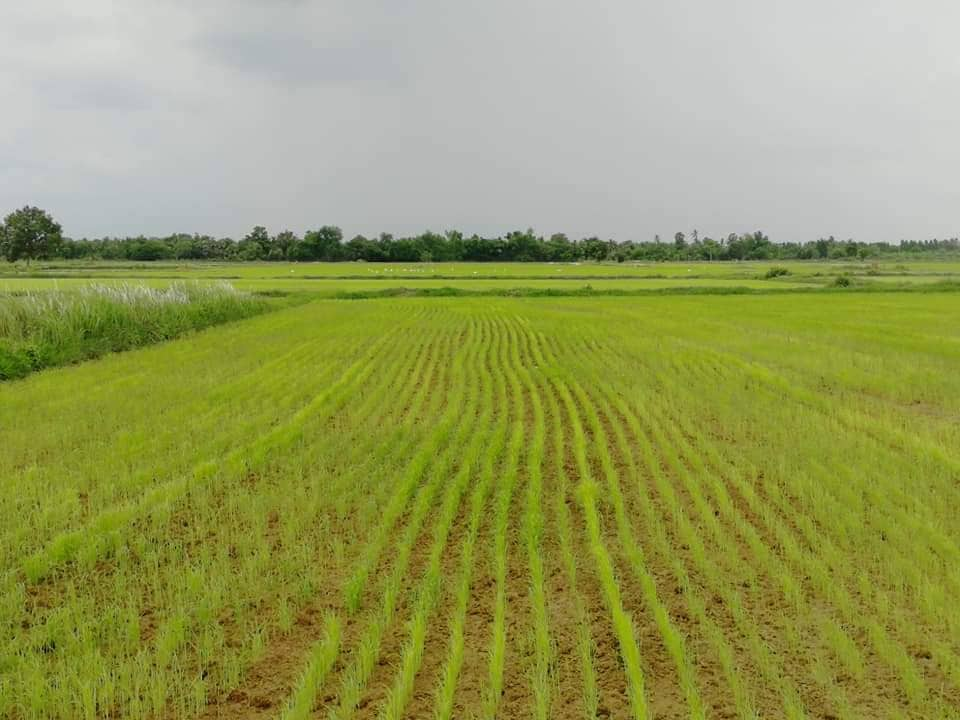 To order an Eli Seeder or to find out more, please contact our founder, Ms. Paula Shirk at paula.shirk@bb2c.org