Volunteer FAQs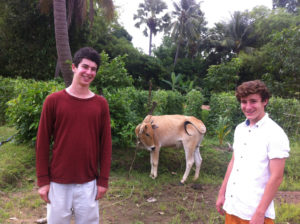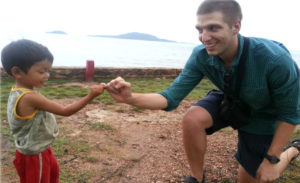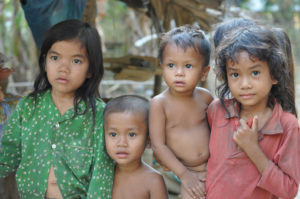 How much of a time commitment is volunteering?
It is preferred that a volunteer can commit to a minimum of two months to contribute meaningfully to our projects. However, there are always small tasks that we seek help on. Should you need a more flexible time requirement, a suitable schedule and project can be pre-arranged. Typically, our volunteers work alongside our staff during office hours, from 8AM-5PM, Monday to Friday.
Can I volunteer even if I'm not in Cambodia?
Yes! We have a global network of passionate volunteers in Italy, the United States, Canada, Switzerland, Egypt, Vietnam, Austria and Germany. Remote volunteers may contribute 10-20 hours a month. However, we are very respectful of your time boundaries and allow flexibility.
How much does it cost to volunteer with BB2C?
Fees – We do not charge fees for volunteering. We will provide a negotiable stipend to volunteers that offer a desired skillset/experience.
Food – If you eat local food, the average meal would cost $1 – $1.5. You may spend up to $5 if you go to a bigger restaurant/western-style restaurant.
For non-locals:
Accommodations – We can provide free housing in our office based on availability (see the paragraph below for exact location).
Health Insurance – Although not required, we highly suggest that volunteers purchase travel or volunteer insurance for the duration of their stay.
Where is the office located?
The Cambodian office is located in the south of Phnom Penh. You can find the exact location on the Contact us page.
It is 10/15 minutes  from the convenient Russian Market Area, where there is  housing, shops and restaurants. Volunteers can easily come to the office by motodop or tuktuk. It is also possible to get a bicycle for an inexpensive price (15/20 minutes drive).
Am I qualified to volunteer?
We are actively seeking volunteers with the following expertise: prior Social Enterprise or NGO work experience, management, HR, manufacturing/mechanical engineering, marketing, business, impact monitoring and evaluation, web design/development, rural development, irrigation schemes and climate change resilience.
Suggestions on what to pack
Mosquito Spray
Sunscreen
Imodium pills
Passport
Benadryl
Flip Flops
Contact solution (if you wear contacts)
Sunglasses
Personal laptop and charger
International Adaptor
These suggested items can be found in stores in Cambodia as well, but may be limited in selection.
Do I need a visa to enter Cambodia?
Cambodia requires that all foreign visitors receive a visa when entering Cambodia. Fortunately, visas are available for purchase at the Phnom Penh airport and the process is straightforward and quick. Tourist visas cost $30 USD and can only be renewed one time. Business visas cost $35 USD and can be renewed indefinitely. Visas can also be obtained beforehand through the Ministry of Foreign Affairs (www.mfaic.gov.kh).
What is the weather like?
There is a wet and a dry season in Cambodia. The wet season lasts from May until October and is at its peak from July until September. It usually rains a couple times a week for about an hour or two a day. The dry season usually lasts from November until April and is quite different. While the temperature from November through January is cooler (highs in the 20 C), the temperatures from February through May can be very hot, with April usually being the hottest month.
Is it safe?
Although Cambodia has unfortunately had a history of violence in the past 40 years, security and safety have greatly improved in the last 20 years. However, it is recommended that volunteers bring a shoulder bag or backpack (instead of hand held purses) to keep personal belongs in while traveling. Bag snatching is a pretty common practice.
What can I expect?
BB2C offers a wide range of opportunities for volunteers (mostly based on volunteers' skill set). Volunteers may spend the day modifying, building and testing existing water pumps and rice seeders. Other volunteers may collect survey data out in the rural countryside. They collect important data that BB2C can use to help establish a market in Cambodia and grow as an organization. This information is vital to the growth and sustainability of BB2C. Most volunteers will be working alongside at least one Cambodian staff member. If you are looking for an opportunity to provide assistance for those who need it most and make a lasting positive impact on Cambodia,then BB2C is an excellent team to join!
If you have any additional questions, feel free to reach out to us !