Distribution
Whatever It Takes, We Find A Way.
When we first started and until we could afford a safer truck, we traveled great distances on the rutted roads of Cambodia to market and distribute our pumps on a motorbike with a cart.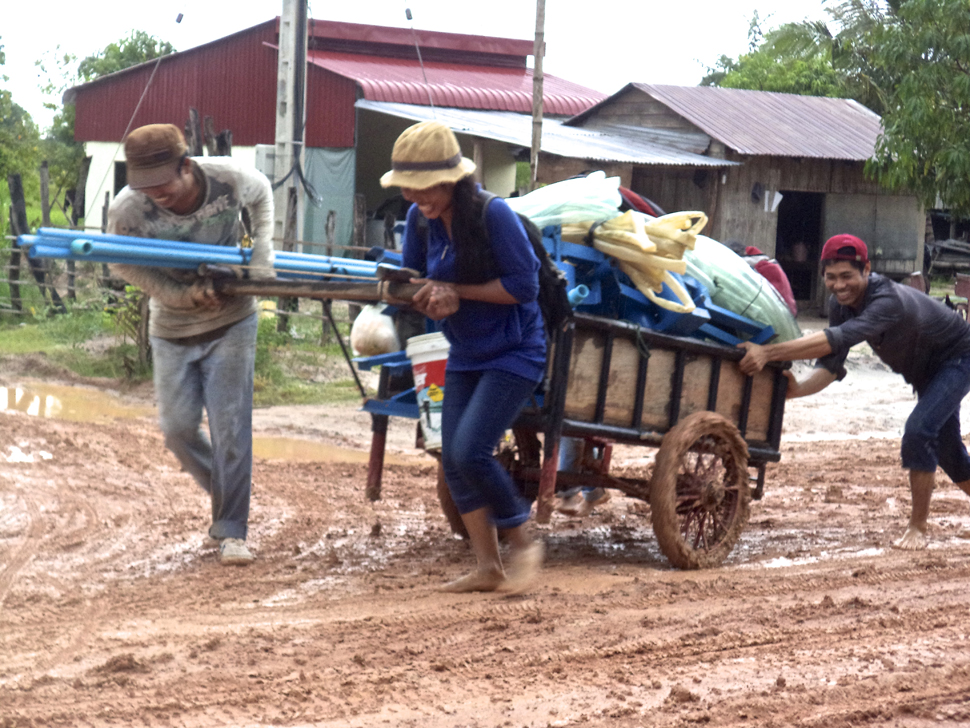 If our motor-scooters or truck can't get us to our customers . . . we still get it done.