Manufacturing in Cambodia
BUILT IN CAMBODIA. . .
BY CAMBODIANS. . .
WITH CAMBODIAN MATERIALS. . .
USING CAMBODIAN TOOLS. . .
Reducing carbon footprint and providing local jobs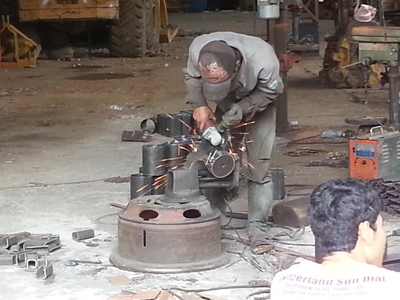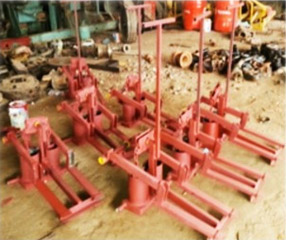 Our First Batch of Pumps!
 In Phnom Penh, many established manufacturers were not eager to work with a young, unproven organization. Perhaps they did not take our young mechanical engineers (especially the women) seriously.
It came as a surprise to Westerners, but Cambodians, because of historical and cultural issues, are generally uncomfortable thinking "outside the box". However, Pea Oun, a Cambodian entrepreneur, has a Western "can do" attitude, and accepted our challenge to manufacture the pump.