Our Culture
Please… No shoes in the office!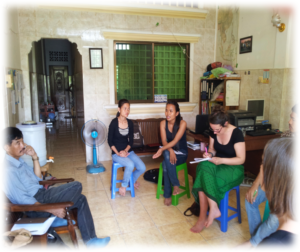 BB2C, headquartered in Brooklyn, New York, has an office and workshop in Phnom Penh and a satellite office in Kampot.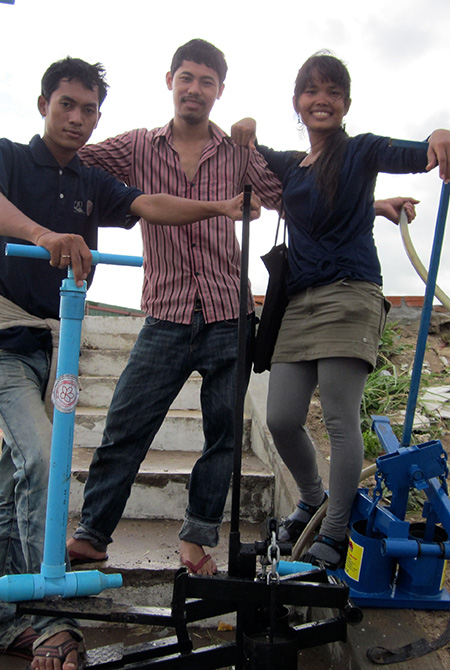 We are Nimble
When we realized the imported pump was too expensive for the farmers we wanted to serve, we began developing a less expensive, locally produced pump.
We are Resourceful
We find innovative ways to expand on a shoestring budget.
Until we could afford a safer truck, we traveled great distances on the rutted roads of Cambodia to market our pumps on a motorbike with a cart.
In the beginning, we used a local gas station as a WiFi hot spot to use the Internet to conduct BB2C work.
We are Dedicated
The Cambodian team is supported by a global network of eighteen passionate volunteers in the U.S., Italy, Canada, Switzerland, Vietnam, Norway, Australia, France, Austria, Singapore, Germany, Nepal, China and the U.K.