Quality Control
Today the most sophisticated quality control procedures have been established to test the performance and durability of the pumps. These procedures were set up with the cross-collaboration assistance of American, Australian, English, Indian, Norwegian and Singaporean mechanical engineers.
When we first started, however, our ingenuity was amazing!
We rigorously test the pumps using our own in-house innovations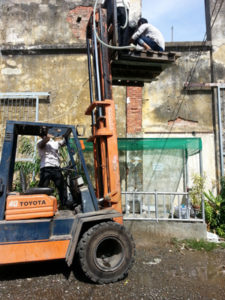 Bring out the fork lift to test the vertical flow of the pump.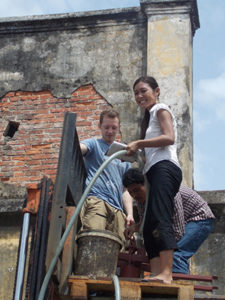 Hoist the pump and the team into the air.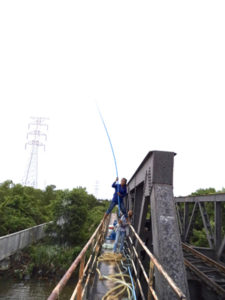 All Pumps tested successfully under the most demanding real world conditions.